Lamson Liquid Fly Reel Review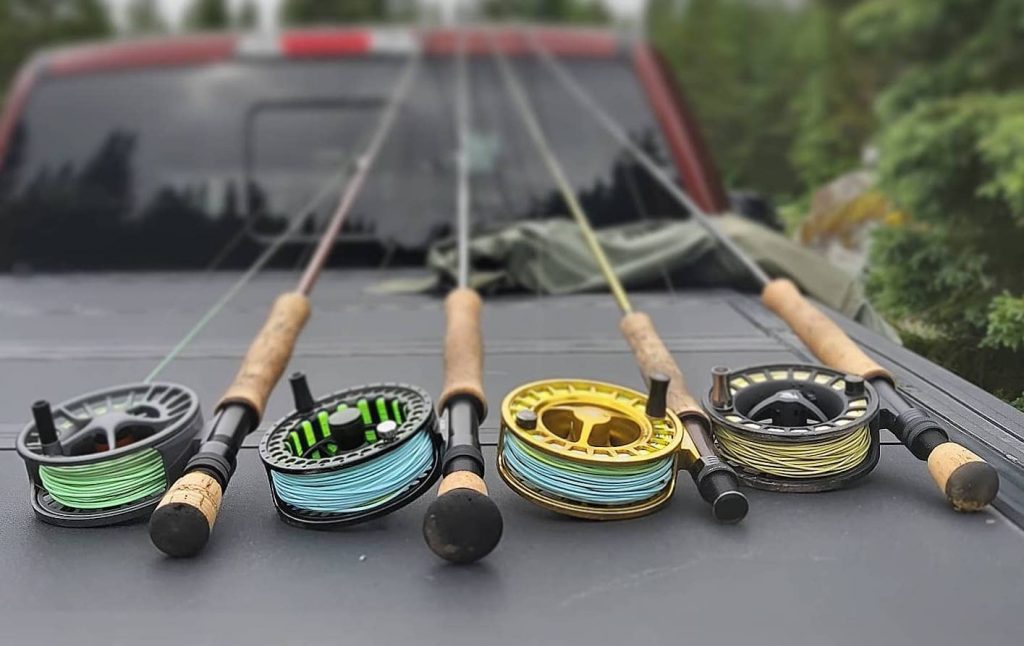 ---
Overview
If you're looking for an affordable fly reel that can handle trout and bass, include the Waterworks-Lamson Liquid on your shortlist. Its weight is ideal for use with rods ranging in weight from 4 to 6 weight, making it suitable for both novice and experienced anglers. Using the same conical drag system as Lamson's high-end reels, the Liquid combines the high quality of American manufacturing with the low cost of cast aluminum.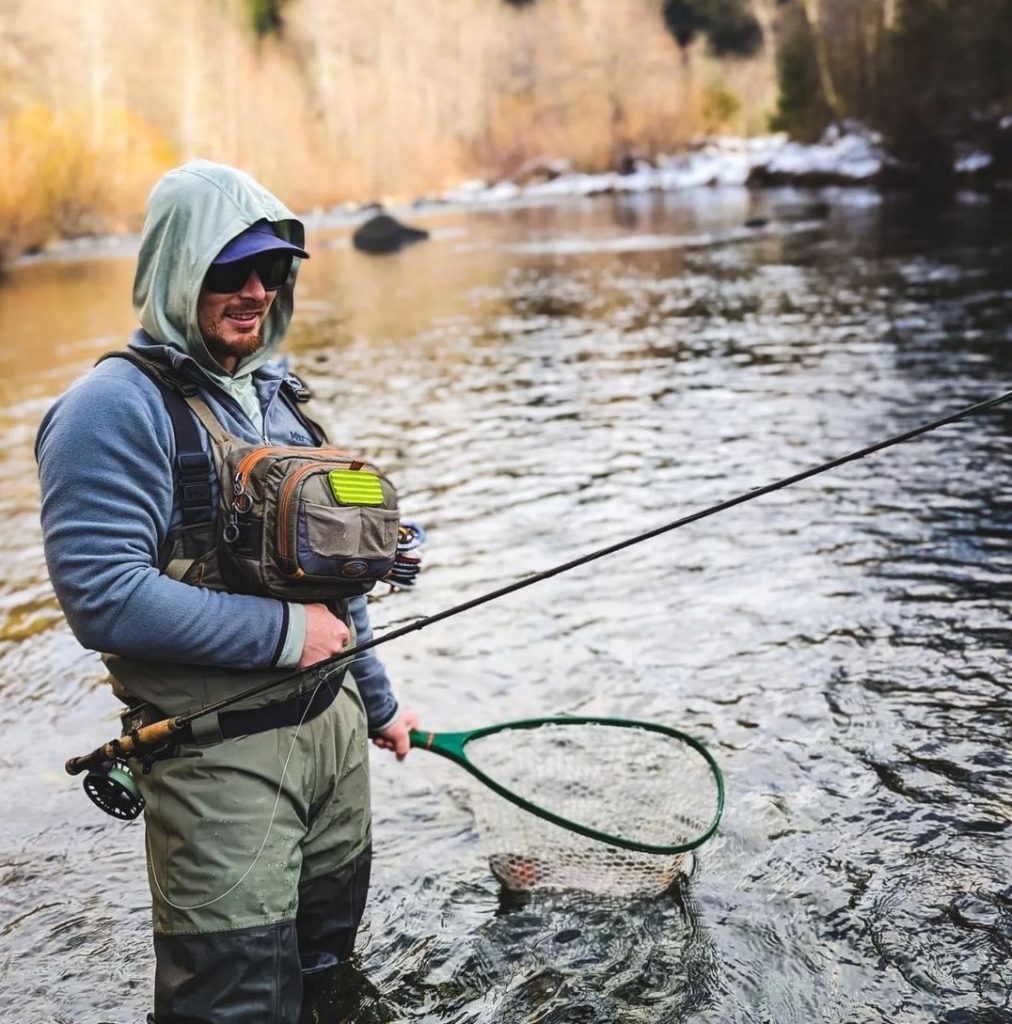 Although the Waterworks-Lamson Liquid Fly Reel's cast aluminum construction may seem inferior to that of a machined reel, the Liquid marries the two methods together to great effect. For example, fully radiused compound curves and near-zero-radius inside corners are only possible with pressure-casting, which also helps keep costs down. The Liquid Fly Reel's cast parts, such as the sealed conical drag system, are CNC-machined in strategic locations. These reels, along with the company's more expensive reels, are assembled in Boise, Idaho.
Spools for the Lamson Liquid and the Lamson Remix Fly Reels are fully compatible, saving anglers money. For the Lamson Liquid and Remix Series, the black anodized cassette is the standard color for the Fly Reel Sleeve. With a standard cassette upgrade to the anodized aluminum sleeve, you can personalize your reel with one of three different colored sleeves. Lamson offers three color options: burnt orange, coral blue, and salsa green.
If you want to learn more about the best fly fishing reels for all skill levels, browse our Top Fly Fishing Reel Review, or our Top 10 Fly Fishing Rod & Reel Combos, where we cover everything you need to know about Fly fishing reels.
---
Key Features
Great Value
This low-cost reel has a substantial drag and provides an excellent balance of value, versatility, and performance—ideal for all levels of anglers.
Affordable Durability
Both the frame and the spool are made of pressure-cast aluminum. The liquid reels/spools are machined for tight tolerances and a smooth finish after being pressure cast. Polyurethane coating adds strength and color.
Smooth Strong Drag
A proprietary sealed conical drag system provides a smooth broad range of drag with plenty of high-end power. This sealed drag keeps water out, ensuring the drag's protection in any environment.
Large Arbor
The spool has a large arbor design, allowing for more backing capacity and faster line pick-up while reeling in. This also aids in line management/line stacking, preventing the tangling of your fly line.
Ambidextrous Retrieval
Set up for left-hand retrieval and easily switched to right-hand retrieval without using any tools.
---
Format: Large Arbor
Materials: Pressure Cast Aluminum Frame and Spool
Finish: Polyurethane Case and Spool
Drag: Sealed Conical Drag
Weight: 0.8 lbs
Dimensions: 6 x6 x4
Colors: Glacier, Smoke
Price: USD 140.00
Compatibility: Compatible spools between Liquid and Remix reels
Ambidextrous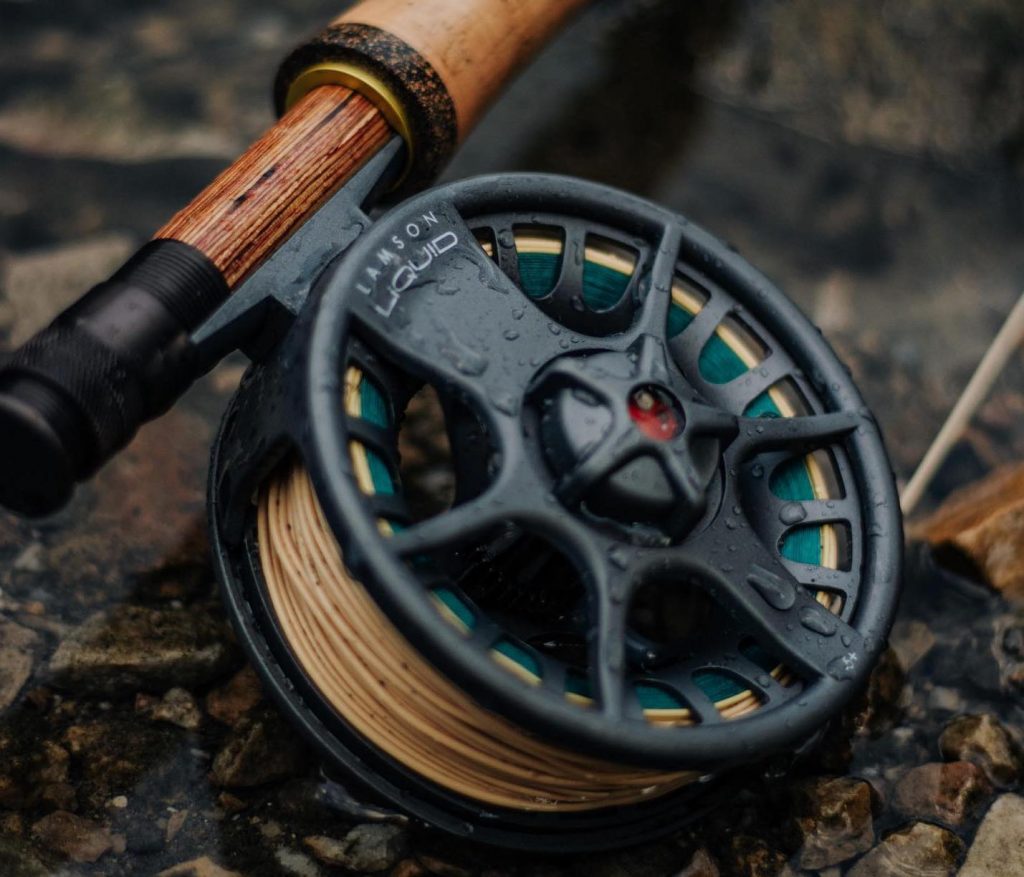 ---
Size and Capacity
SIZE
DIAMETER
WIDTH
WEIGHT
ROD
WEIGHT
LINE
BACKING
CAPACITY
-3+
3.34″
0.99″
4.20 oz
2.3.4
WF4
100 Yds 20#
-5+
3.61″
1.00″
4.65 oz
4.5.6
WF6
100 yds 20#
-7+
3.85″
1.14″
5.20 oz
6.7.8
WF8
200 yds 20#
-9+
4.65″
1.37″
6.70 oz
8.9.10
WF10
250 yds 20#
Waterworks Lamson Liquid Fly Reel Specs
---
Customer Reviews
I bought a -7+ liquid a little over a year ago. I put it on my 7WT which I used for smallmouth fishing during the summer months. I am lucky enough to be able to fish every day during the summer, and my favorite smallmouth spots are pretty rugged, so my liquid took a beating and passed with flying colors this past summer. I've never had a budget reel survive the summer before.

The drag is awesome. It doesn't come loose like the other popular budget reels, and it played plenty of fiesty 20"+ smallies this summer.

While, I'm sure a higher end reel would out perform the liquid, this reel performs well enough that I can save that money for tying materials or food on trips.

January 2023
Bought this a few months ago for my 9wt and wanted to use it before giving it a review. It is a solid reel! The spare spools are a definite bonus and are easy to change! The only thing that is a little cheesy is the clicker for making noise when reeling in the line. Looking at it is seems fragile but I haven't had any issues with it. I've never been a big fan of reels that make a bunch of noise and that is why this is 4 stars and not 5.

May 2022
Great reel set. Have not had a single problem with it. I have all three spools set up with different lines (heavy sinking, sinking spey and floating spey) and I can switch out one for another in a couple of minutes. I bought the set originally for the capacity due to fishing for steelhead and salmon. Have not been disappointed. I do use braid to increase the capacity. The reels work great and are easy to keep clean. You do need a bigger rod for these to balance well. They look, and feel, dorky on my 9′ rods but are perfect on my 11′ rod. Perfect setup.

March 2022
This is an awesome reel! The drag is amazing, it has the stopping power to slow down those big fish but you can make it light enough that a small fish will still rip some line out. I would say that the finish on the reel is pretty scratch resistant as well. It's got a large arbor which is pretty standard on most quality reels these days so nothing crazy to note there. Overall, a really nice reel. I would absolutely recommend this reel for a 3 or 4 weight rod, I am planning on replacing the reel on my 5 weight rod with a lamson liquid.

January 2022
The Liquid reel is very light for its size, solid, and strong feeling and the drag is very smooth with no startup friction that I can detect. There is no slop, wiggle, or run out anywhere on the reel. I bought mine for a 7 wt line. It has quite a bit of excess capacity, even for a bass taper 7 wt. I am a long-time fly fisher, and I have many expensive and inexpensive reels under my belt, and I like this one.

April 2020
I might be somewhat biased here because I am a Lamson guy. The Lamson Liquid fly fishing reel is simply the best reel for the money. The drag is incredible, the finish is excellent, and the looks are not unlike the rest of the Lamson line. It looks like a high-end reel but at 1/3rd or less the cost! I own three, and they all look and operate flawlessly.

October 2020
---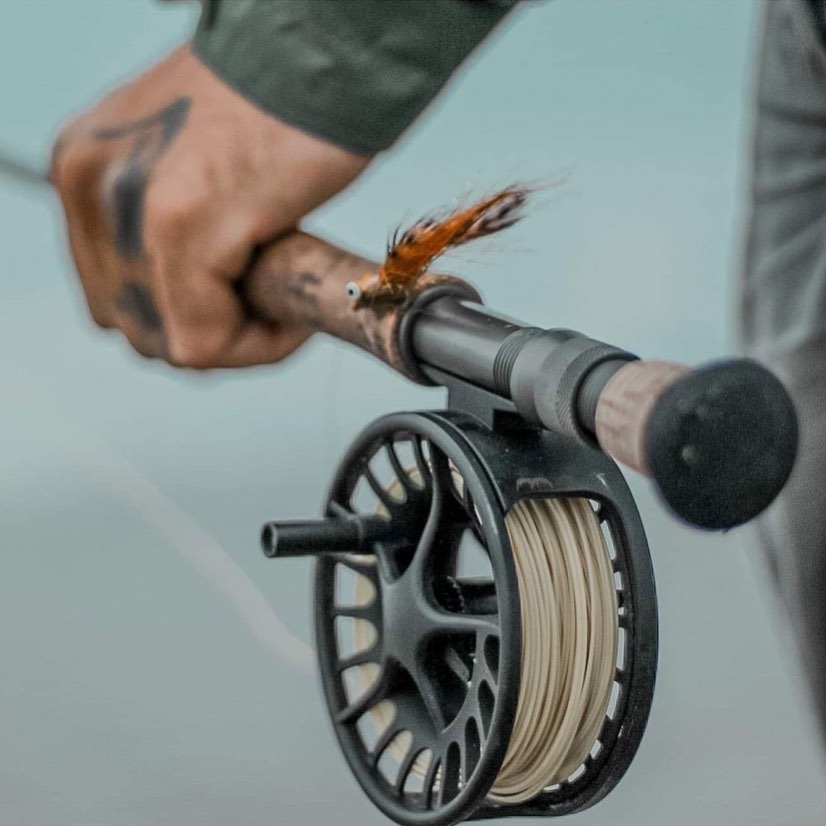 Frequently Asked Questions
Can you use the Lamson liquid in saltwater?

The Lamson Liquid falls under Lamson's "All Water" reel category, making it suitable for both freshwater and saltwater use. The Lamson Liquid is ideal for catching small to medium-sized freshwater or saltwater fish.

How much backing does a Lamson liquid need?

– Size 3+ can handle up to 100 yards of WF4 20#
– Size 5+ can handle up to 100 yards of WF6 20#
– Size 7+ can handle up to 200 yards of WF8 20#
– Size 9+ can handle up to 250 yards of WF10 30#

Where is Lamson liquid made?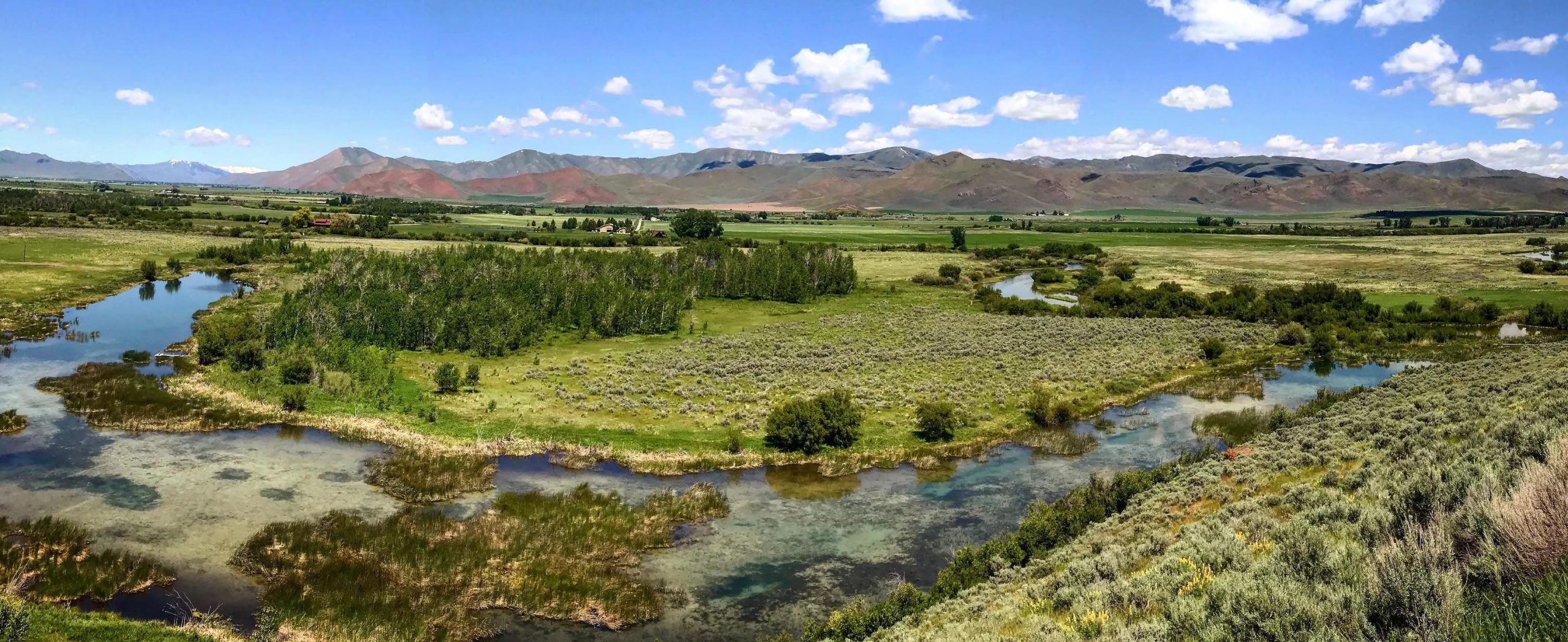 Both Liquid and Remix use component parts manufactured in the United States and in other countries. Components that are essential to the drag system are made in the United States.  Their facility in Boise, Idaho, is where they assemble and inspect the quality of every reel produced before it is sold.


Are Lamson liquid and remix spools interchangeable?

Remix HD spools are interchangeable with standard Remix/Liquid spools.

How do you remove a Lamson liquid spool?

To remove the Waterworks-Lamson liquid pool, hold the reel in your hands with the drag knob pointing toward you. Place your fingertips around the edge of the reel case and your thumbs in the ports on the spool. Pull the reel away from the container. As the o-ring dislodges from its groove, the reel will "click." The spool must be removed from the body.

Related Articles
---
Recent Articles
Review Archives
---
Give Us A Follow
Want to be the first to see our latest reviews? Give us a follow on social media.