Nymphing Ultimate Resource Guide | Euro Nymphing
This guide is geared toward beginners and will hit the basics of nymphing, touch on euro nymphing, and point budding anglers to some helpful resources for further study. We have really enjoyed putting this guide together and hope you will enjoy it too. Fishing with nymphs is challenging and fun and is considered the more productive way to fly fish.
If you like this guide and think it was helpful, please do us a favor and give us a follow on Facebook, Instagram, and Twitter. That will be MUCH appreciated.
Now let's get to it!
Fishing With Dry Flies
When most think of Fly fishing, they usually think of fishing with dry flies (maybe because they watched that movie back in the 90s). Fly fishing nirvana is the perfect presentation of a fly, observing the fish rise to the surface and take it, followed by a perfectly timed hook. While many anglers prefer the delicacy and finesse of dry fly fishing, using nymphs is almost always more productive to go.
According to some, Trout feed sub-surface (under the water) most of the time (around 80%), so you, as a budding angler, might have less of a chance of actually catching one with a dry fly on the surface as you would if you slip under the water a bit. As you might guess, fish aren't really interested in soggy old bugs sinking to the bottom. No sir, they are after something still very much alive and a little younger. They are after nymphs.
---
Fishing with Nymphs
A Nymph is one of the many stages of an insect's life as it progresses to adulthood. Nymphs are aquatic and live under the water's surface. They hang out at the bottom of stream beds and lakes and pass through the visual path of fish as they idle facing up current, usually around a foot under the surface.
Trout hang out at this depth because it is generally more efficient with a slower current. Fish will waste energy if they tip their head up or down. This explains why you will always see facing upstream just above the bottom.
When nymphing (and euro nymphing), anglers seek to imitate other nymphs floating with the current. Fish are pretty savvy when detecting imposters, so our fly should look like a nymph and act like a nymph (probably smell kind of like one too).
For this reason, it is essential to make sure the fly is presented the right way. For example, the line drift should be free of drag, meaning there should be enough slack in the line so the fly can float in a natural motion past the fish. A second tip is to remember that a fish can't see something below them, so keeping the fly at or above eye level is equally essential.
Fishing with nymphs has a minor disadvantage over dry fly fishing, given the angler cannot visually see when a fish takes the fly. Many anglers use a small float attached to the leader above the fly called a strike indicator to address this problem.
As the name suggests, a strike indication introduces visual queues on what is happening sub-surface with the fly. For example, the strike indicator might slow down, move opposite the current, or stop. This will let the angler know something is on the line and to take action and set the hook. Euro Nymphing does not use a strike indicator. More on this can be found in the Euro Nymphing books below.
---
Best Fly Fishing Rod For Nymphing
So if you already own a fly rod regardless of how good it is, it will do the job while you get your feet wet (pun intended!). Shake off the dust and head out the door.
If you want to buy something specific, there are a lot of fly fishing rods that will do the job, but our favorite specifically for fishing nymphs is the TFO Drift.
The rod is a 3 weight that can SWITCH between a delicate 9-foot dry fly rod to an 11′ 3″ Nymphing rod. A perfect tool for tumbling them through runs and holes.
In addition, it has the capability of becoming a 12′ 3″ trout spay. Just add a 250-grain Skagit head with a sink tip, and you can swing smaller streamers through those productive riffles.
---
What Reel Should You Use?
Short answer: Light weight is important. Any reel that can hold your fly reliably will suffice. You will be holding your fly rod for hours on end. It's a good idea to go with a lightweight reel, but not so light that it doesn't balance your rod well. The bottom line is that it is really up to you. Go with the one that meets your budget. For some ideas, check out our previous fly fishing reel reviews.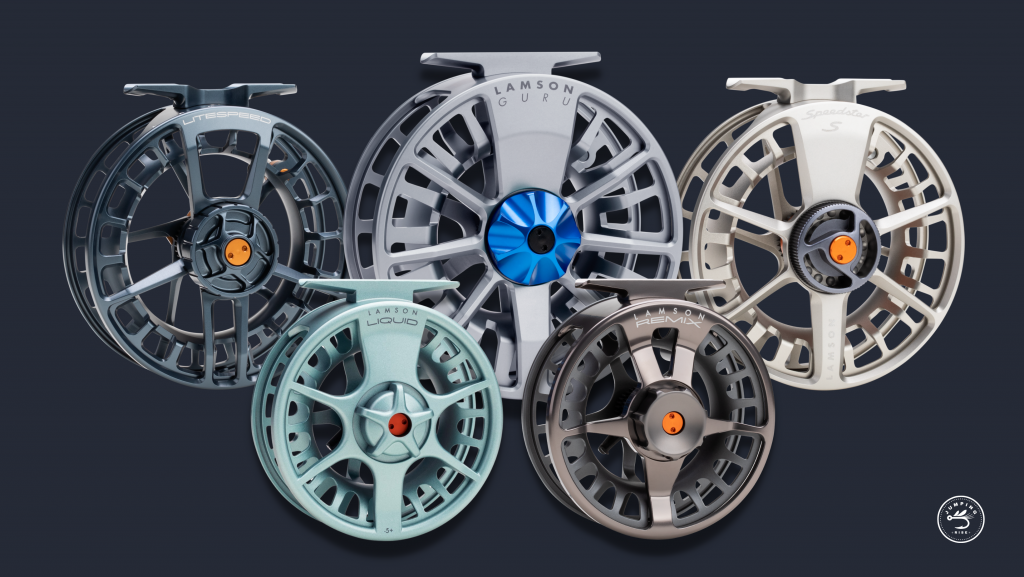 ---
What Is The Best Fly Line For Nymph Fishing?
The fly line you use isn't nearly as important when nymph fishing as the leader and tippet. For most Nymph fishing you'll do, you will go with a weight-forward floating line paired with your rod's line weight rating. If you want something specific to nymph fishing, look at the Scientific Anglers Amplitude.
---
What About The Nymphs? What Should You Use?
As with dry flies, nymphs come in many styles, and are a type of wet fly – any fly fishing under the water's surface. It is common for anglers to refer to "wet fly" to traditional winged wet flies, sometimes fished up to ten at a time. Here are a few examples.
Non-bead-head nymphs.
Bedhead nymphs.
Euro nymphs.
Emergers and soft hackles.
Best Nymphs For Trout
Nymphing can be challenging. It can be hard to know which nymph to fish when you get to the water. As with most fly fishing, it depends a lot on the day, the fish, and the location.
Fortunately, many have faced the same problem and some go-to options exist that offer consistency across most trout waters. Here are a few examples.
Copper John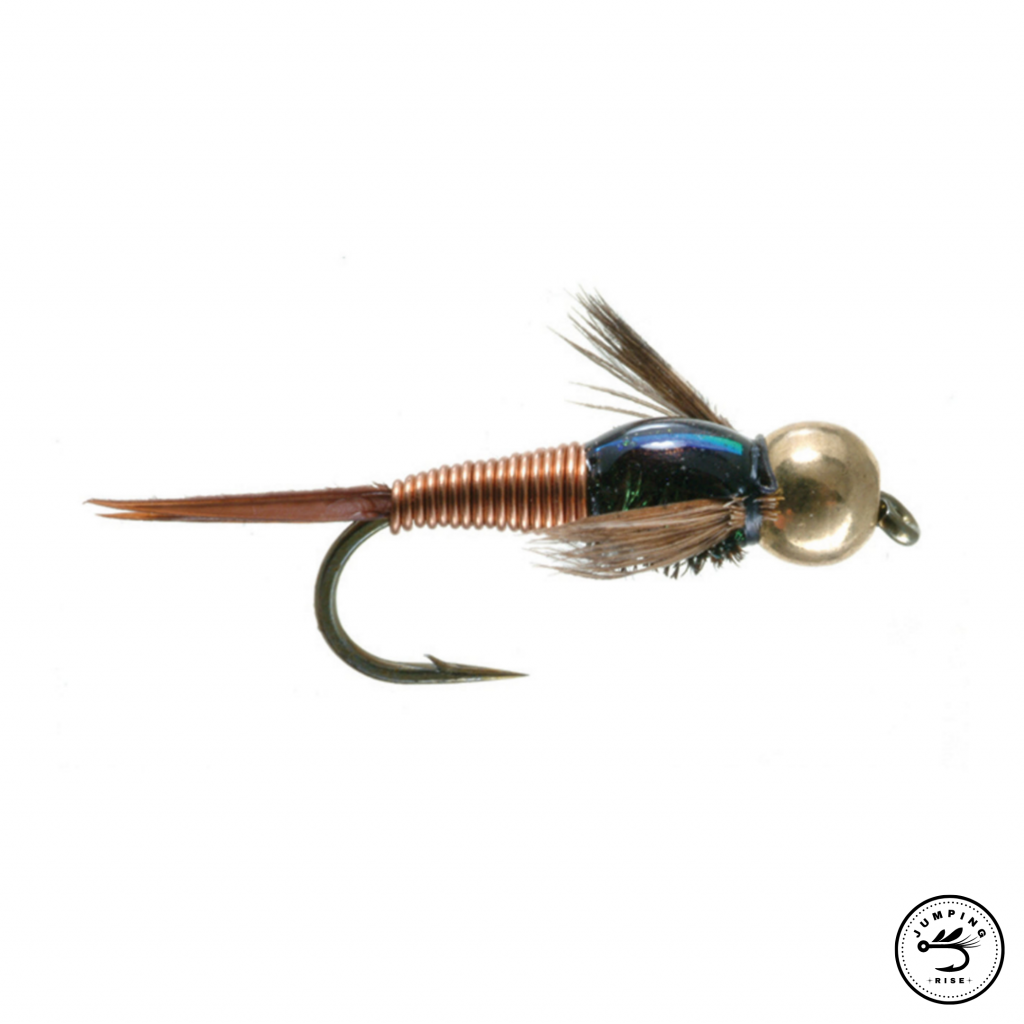 Frenchie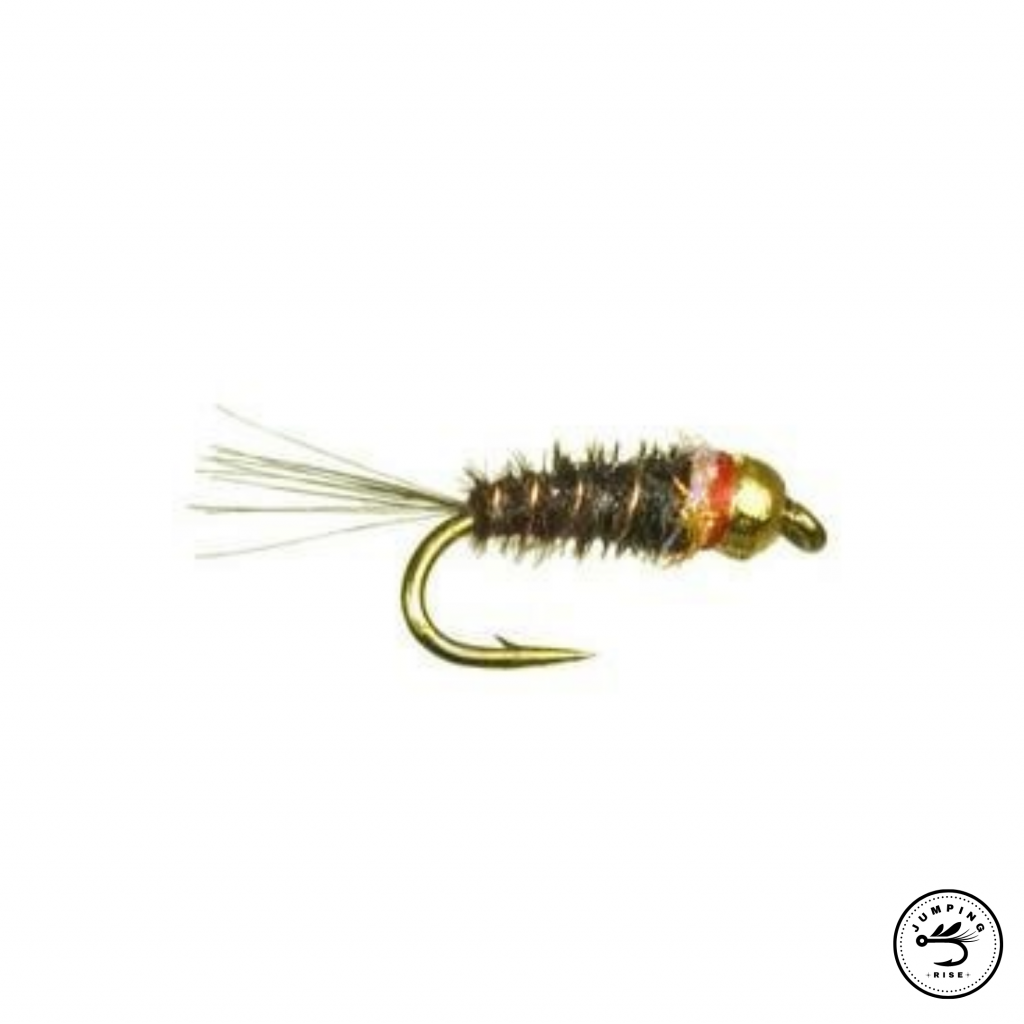 Hare's Ear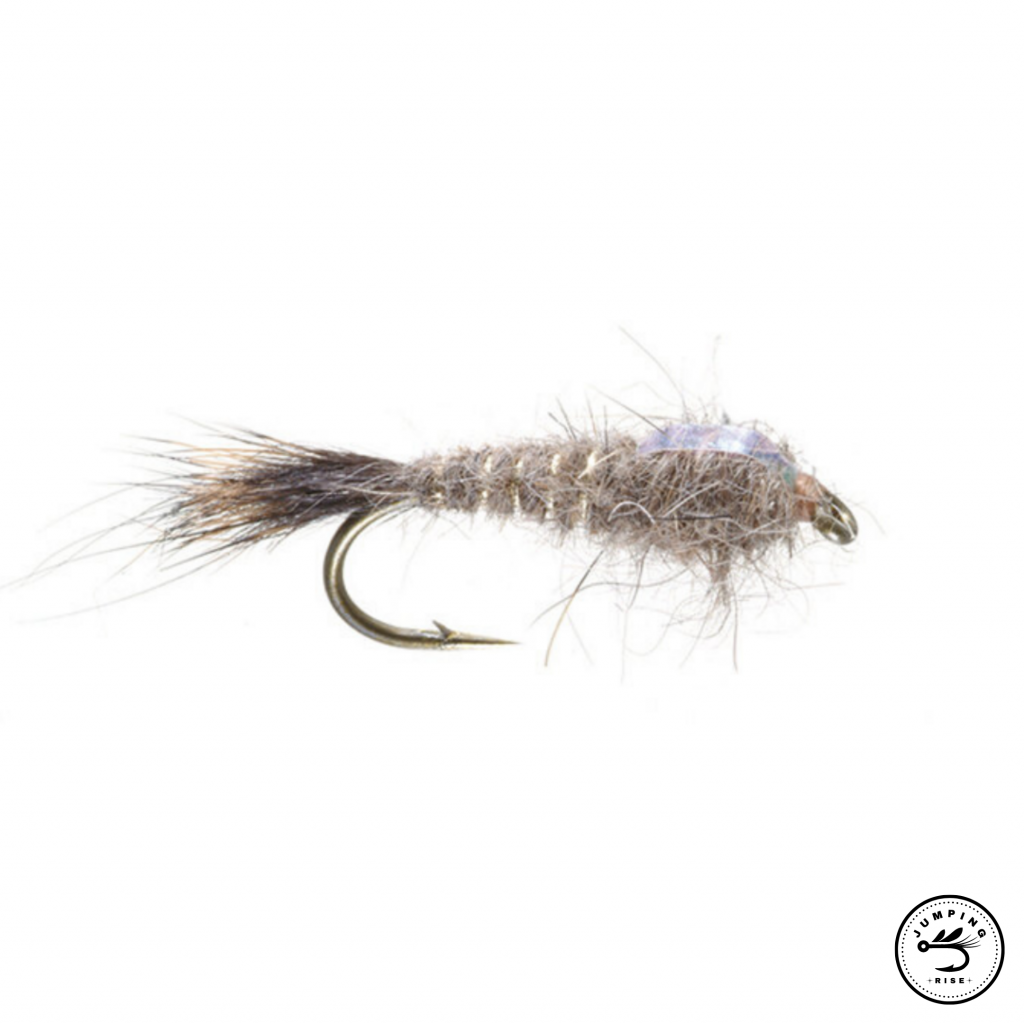 Pleasant Tail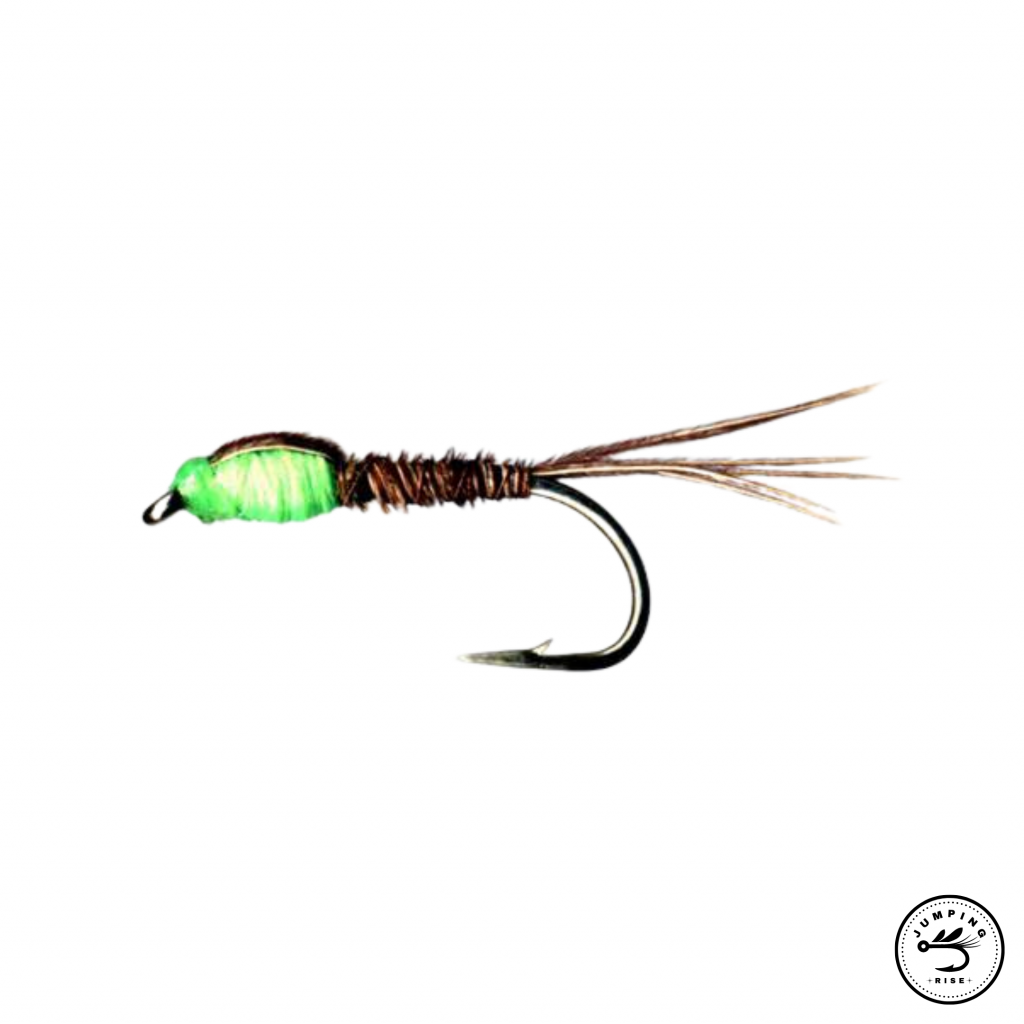 Prince Nymph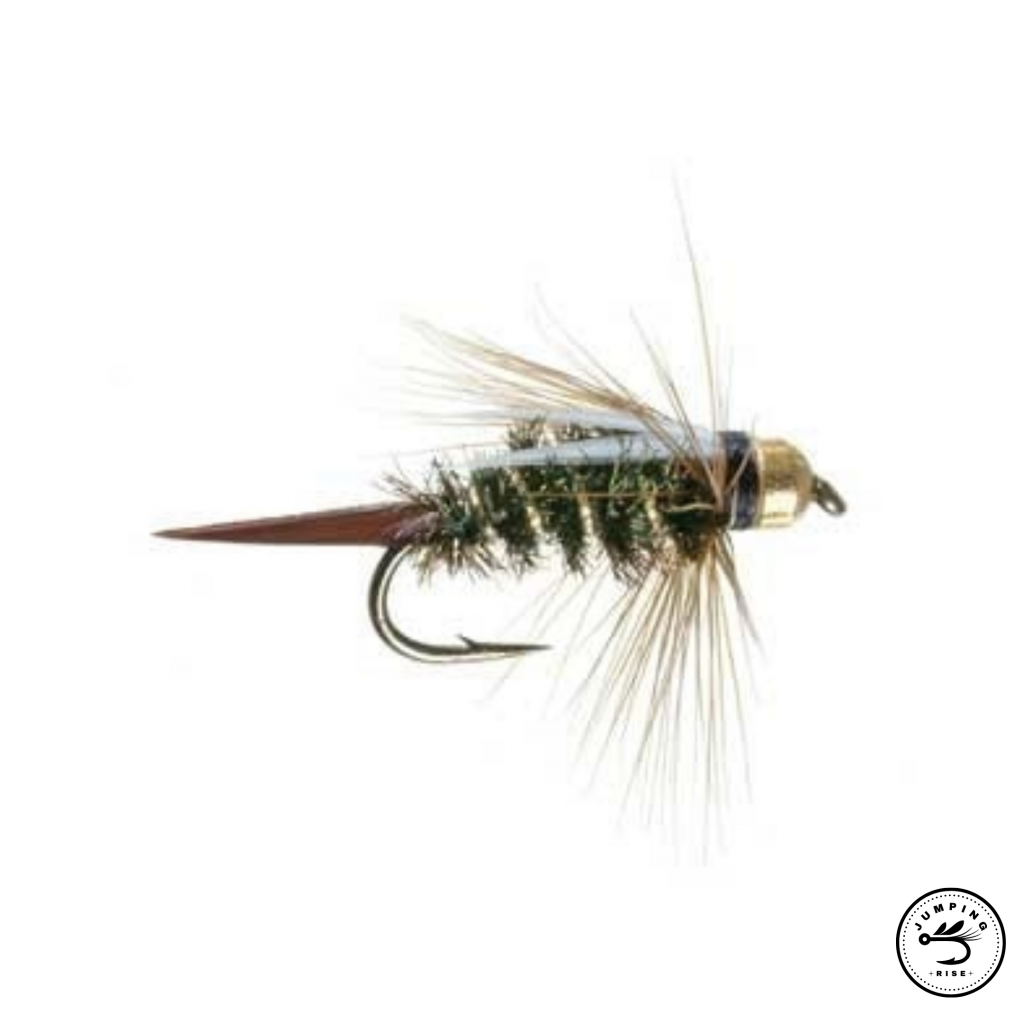 San Juan Worm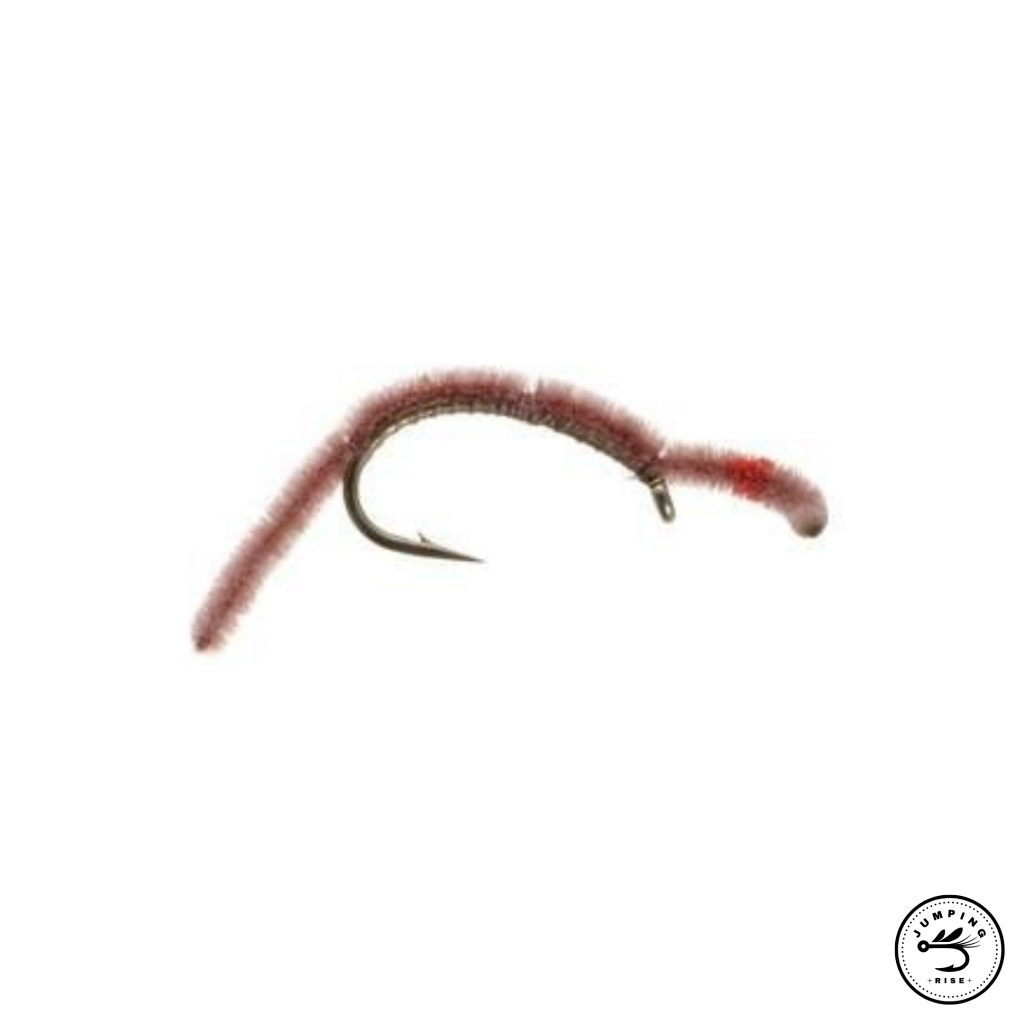 Zebra Midge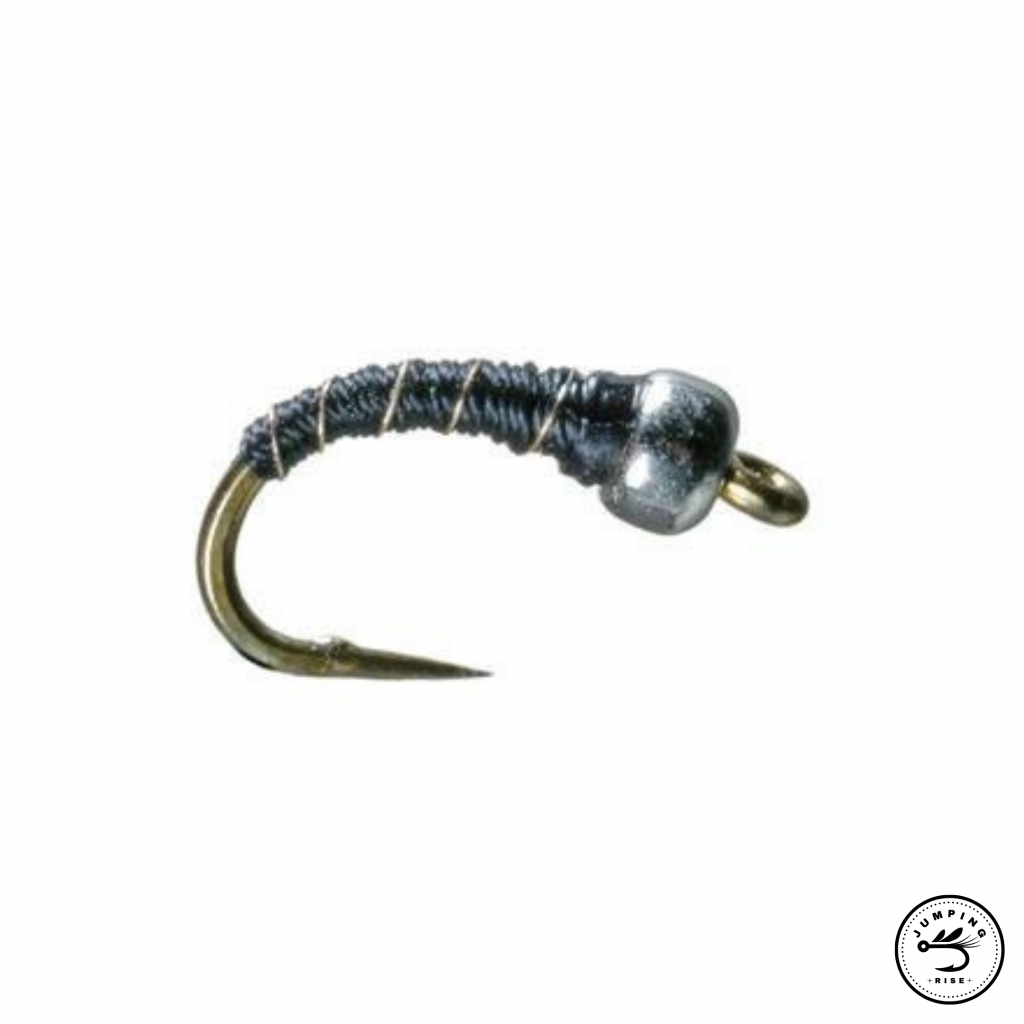 ---
Want To Get Started Quick?
Picking the right fly for the right conditions takes practice, if you want to get started with a good assortment of nymphs specific for Trout fishing (probably others too), here are a few options that should cover you. The best advice always is to talk to local anglers and be sure to stop by your local fly shop for some insight on what works best for the area.
Essential Nymph Fly Assortment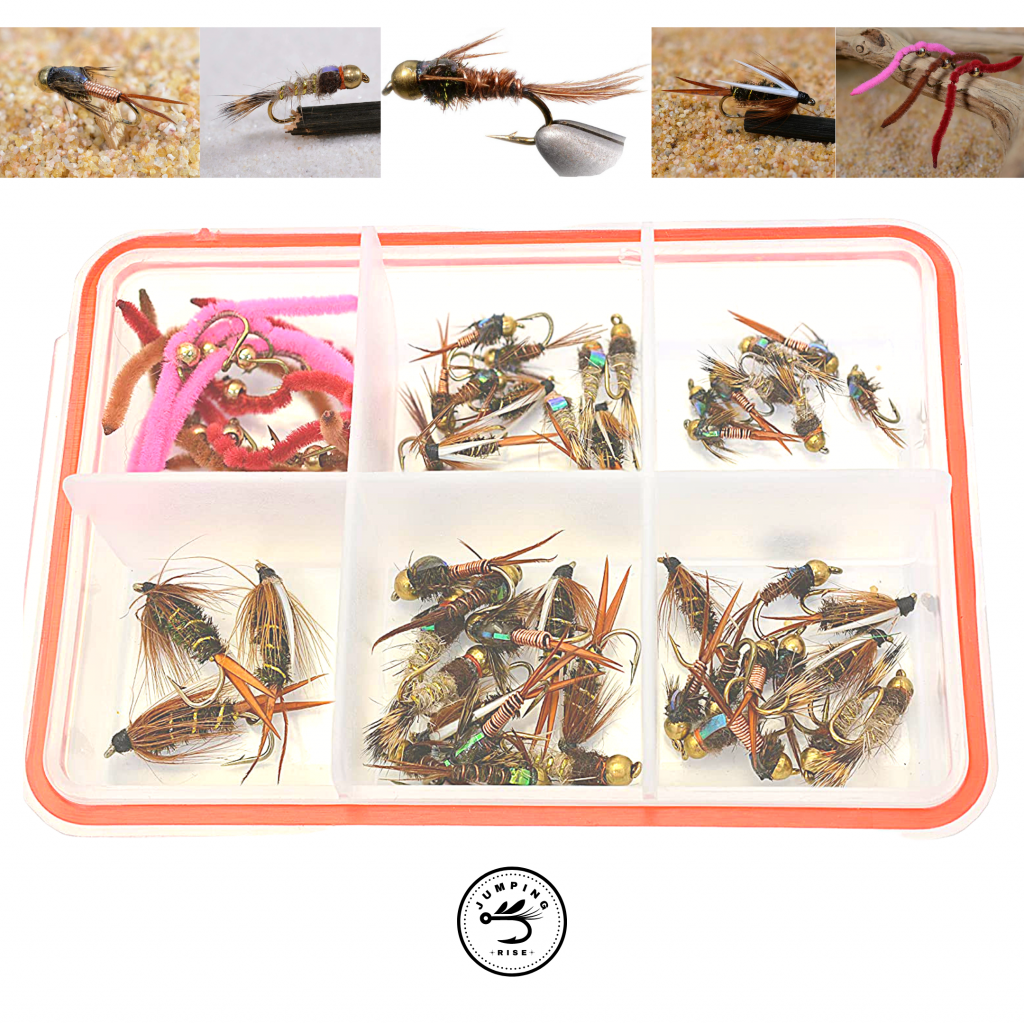 ---
The Best Traditional & Euro Nymphing Books
Ready to jump in with both feet? We've got your back. Here are some excellent books that will help! As mentioned before, It is always a great idea to stop into your local fly fishing shop and just ask if you are unsure. It is great for business if you're having fun and catching fish, so fly fishing shops are usually more than happy to help answer questions!
---
Some Jumping Rise Encouragement
Nymph fishing is one of the most approachable and effective ways to have fun and be successful in hooking trout on a fly. There is really no need to be intimidated. Start out with a basic rod, reel, and line set up, and head to the water and start fishing. As you gain confidence and experience you'll eventually outgrow your gear and need something to match your new set of skills. You can catch up with the fancy gear as skills progress (a fish on your line can't tell the difference either way).
Tight lines y'all!
---
Recent Reviews
Related Articles
---
Recent Articles
Review Archives
---
---