6 BEST WOMEN'S WADING BOOTS – 2023 BUYER'S GUIDE
---
Women's wading boots are essential for having fun on the water. Here are the finest that money can buy.
Thankfully, the days of women having to wear men's wading boots are passed. The big manufacturers have recognized that fly fishing is becoming increasingly popular among women.
Excellent wading footwear is essential for having fun on the water. It can keep you from sliding and allow you to reach locations that terrible wading footwear cannot. This article will provide you with an overview of the finest possibilities. We'll also go over what to look for in general when purchasing a new pair of wading boots: material, sole, and fit. Let's get started.
---
Women's Wading Boots That Are the Best on the Market
Apart from Patagonia, all of the major fly fishing manufacturers now offer women's fishing boots. Here are our top six.
Korkers Women's Darkhorse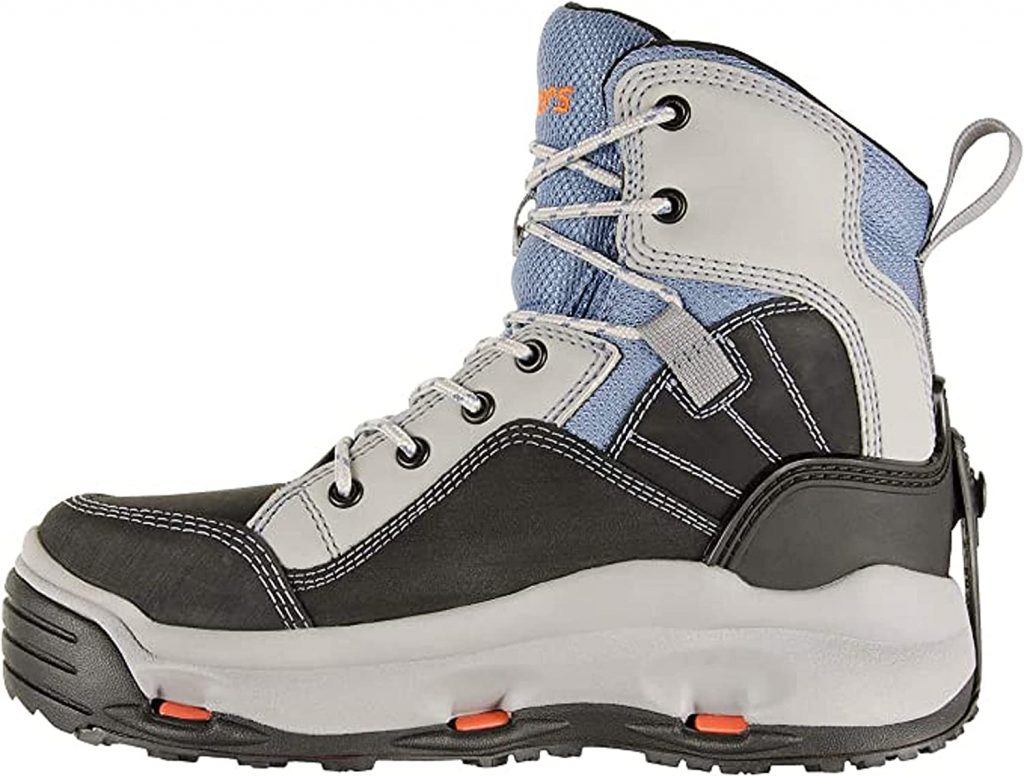 Korkers has significantly developed fly fishing footwear in recent years. Their Korkers Women's Darkhorse also has its unique sole system.
Regarding wading boots, the Korkers Women's Darkhorse eliminates the need to pick between rubber and felt soles. The Omnitrax Interchangeable Sole System provides two options in a single boot. You may also choose between one felt and one rubber sole or two rubber soles, one of which has studs for added traction.
Orvis Women's Ultralight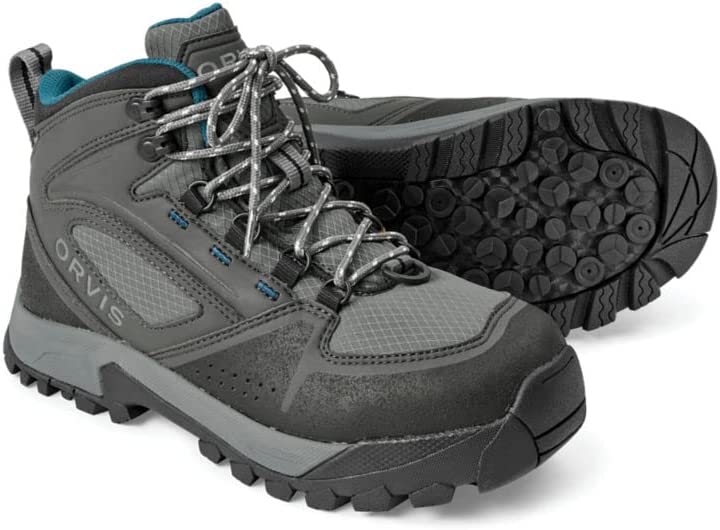 The Orvis Women's Ultralight is a female-specific wading boot that leaves little to be desired. Because it weighs just 2.78 pounds, it's ideal for long days on the water, as the name indicates (1.25kg).
Its quick-drying microfiber ensures that your wading boots do not remain wet for long. The Orvis Women's Ultralight has a Vibram sole, which is widely regarded as one of the finest on the market. The fact that the shaft of the Orvis Ultralight is not too high makes it an excellent choice if you move around a lot during a day of fishing. It has the appearance of a hiking boot.
If you wish to add some studs to your Orvis Women's Ultralight, you may do so. They are highly beneficial when you have to wade a lot over slick terrains, such as algae-covered stones.
Redington Women's Aurora Wading Boots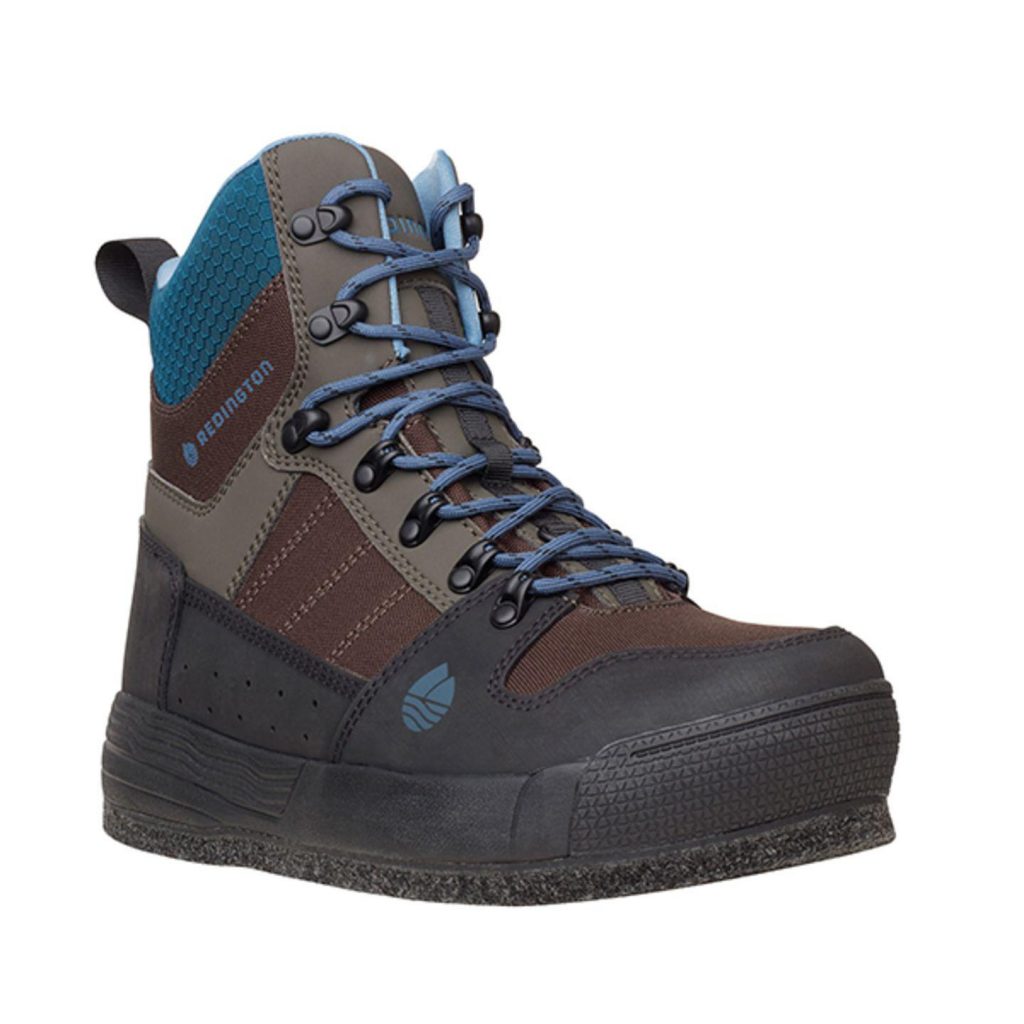 If you want superior quality that will endure for years, the Redington Women's Aurora Wading Boots are another excellent alternative for a pair of fishing boots for women. This boot comes with both a felt sole and a sticky rubber sole. Felt soles are ideal for slippery rocks, while sticky rubber is an excellent all-arounder for fishing in various conditions.
The Redington Women's Aurora features a shape intended exclusively for female anglers. The high shaft ensures stability even on slick ground, and the EVA midsole provides comfort for extended days on the water. The drainage mechanism works effectively and ensures that water drains rapidly, keeping your boots light.
Depending on your preferences, studs can be added to the sole for more traction. The webbing pull hooks at the front lacing make it simple to slip on and take off the Redington Women's Aurora.
Simms Women's Freestone Wading Boot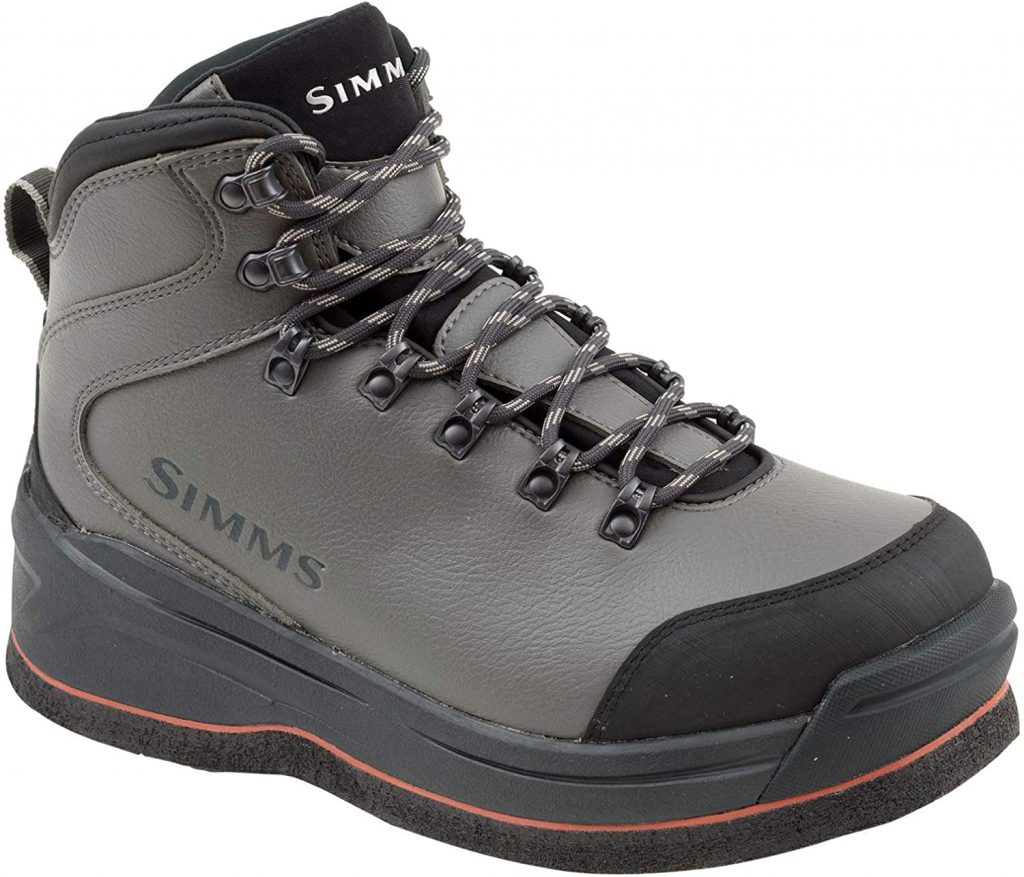 Simms is a well-known American maker of high-quality fly fishing equipment. This is also true of their Freestone Wading Boot.
Simms designed the Simms Women's Freestone with a women's-specific form and a high-cushion midsole for added comfort. They include a thick rubber covering over the toes for abrasion protection, the same as the other versions in our evaluation.
Depending on your preferences, the Freestone Fishing Boots for ladies are available with felt soles (as seen above) or rubber soles.
Caddis Women's Northern Guide Ultralite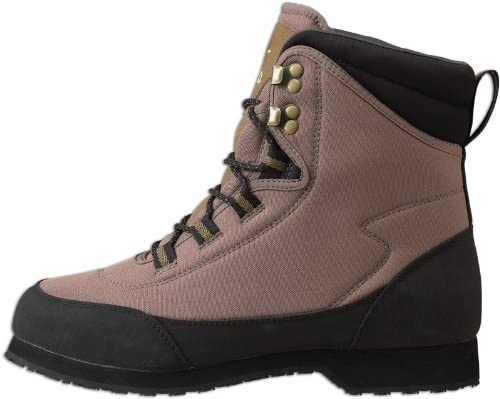 Northern Guide for Women by Caddis Another terrific wading boot for those on a tighter budget is the Ultralite, which costs less than $100. It offers all of the fundamental elements of a good women's wading boot. It boasts a thicker fabric around the heel and toes for better abrasion resistance.
The robust lacing mechanism guarantees that every step is safe. A fast entrance lace at the heel completes the Caddis Women's Northern Guide Ultralite. So, if you're looking for a low-cost wading boot with a nice felt sole, the Caddis is a terrific option.
Simms Flyweight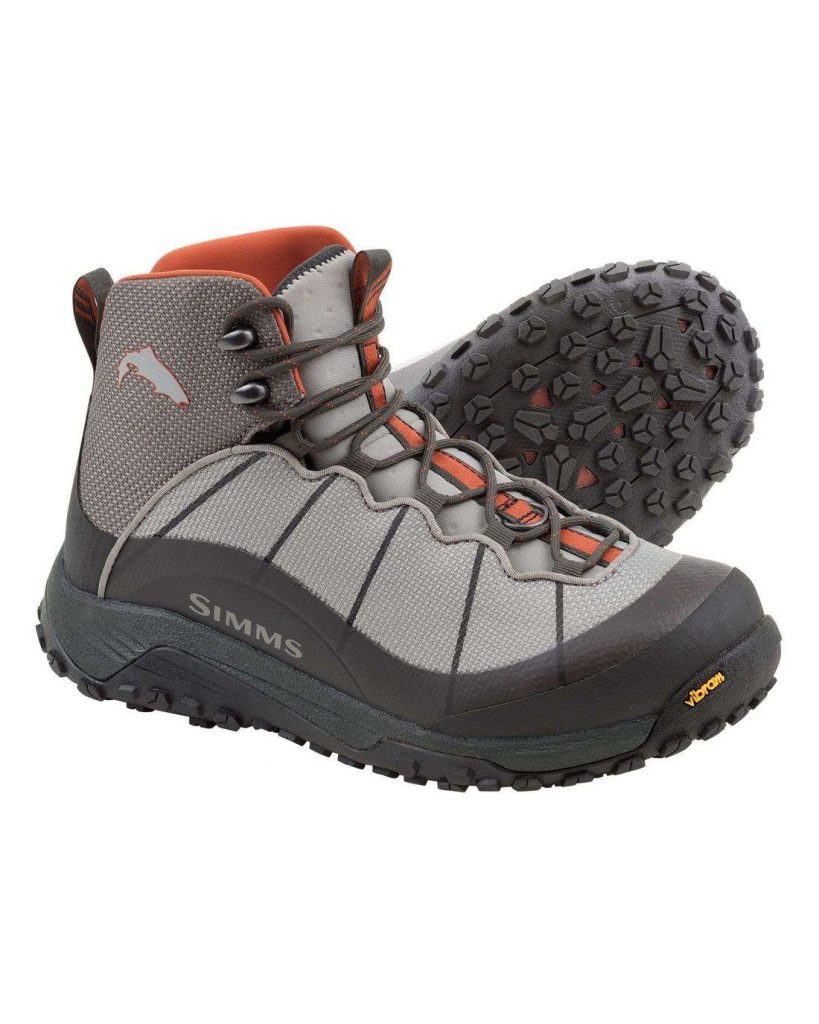 Simms has seen that an increasing number of women are becoming interested in fly fishing and is hence introducing a second wading boot particularly tailored for female anglers.
The Simms Women's Flyweight Wading Boot is exceptionally lightweight, making it an excellent choice for long days on the water when you know you'll be wading a lot. The Simms Women's Flyweight Wading Boot feels almost like a hiking boot due to its lightweight. The slimmer shape accommodates women's feet, and the high-cushion midsole adds comfort.
The sole of the Simms Women's Flyweight Wading Boot is made of Vibram. Cleats can be added for increased traction. The Vibram sole performs well on slippery conditions right out of the box.
What You Should Know About Women's Wading Boots
When it comes to having a wonderful day on the water, wading boots are one of the most critical pieces of equipment you may have. You shouldn't be concerned about maintaining a firm attitude. As a result, it's worthwhile to spend a little more money on a good pair of boots. You can't go wrong with any of the women's fishing boots we've discussed above. Here are a few things to keep in mind:
Sole of a Wading Boot – Felt vs. Rubber Soles
The main question you must first answer is whether you want a felt sole or a rubber sole (you do not need to answer this question if you choose the Korkers with their interchangeable sole system).
Rubber soles, in general, provide added comfort when walking to and from your fishing spot. On slippery terrains, such as river beds with algae-covered pebbles, felt is the best alternative.
Whether you choose felt or rubber soles, you can always add cleats/studs to your wading boots. They improve your traction and stability. The sole disadvantage is that they require caution when used away from the water, such as walking into a fly fishing shop.
Weight
The weight of your wading boots is affected by their design and construction. If you prefer a boot with a lower shaft, such as the Orvis Women's Ultralight Wading Boot, go for it. A device like the Simms Women's Freestone is ideal for better stability and sturdiness. They are virtually indestructible and will serve you for many years.
How to Take Care of Your Wading Boots
The most essential thing you can do to extend the life of your wading boots is to dry them after each use thoroughly. Before storing them for an extended amount of time, make sure they are completely dry. They can mold if they are still damp.
---
Related Articles
---
Recent Articles
Review Archives
---